Lennox Computer LILAC Business Software
8/14 Ashtan Place, BANYO 4014
Brisbane, Australia
http://www.lennox.com.au

ERP Business Accounting Software
Distribution, Manufacturing, Job Costing
Phone: 07 3267 7880
Est. 1980

LILAC EDI (Electronic Data Interchange)
Electronic Data Interchange encompasses the automated dealings between trading partners which are often legally and geographically separated.

LILAC provides extensive EDI operations support for all aspects of electronic dealings between trading partners, including XML Order generation, XML Order Acknowledgement, Advance Shipping Notice (ASN), Despatch Advices, Invoice, Remittance, etc.

LILAC with EDI can be purchased as a complete package or can be added to an existing LILAC operation.

For the smaller enterprise Lennox Computer can offer more economic and easier to deploy strategies utilising LILAC's in-built eCommerce and business portal facilities with secure credit card processing and eMail based interaction with consumers and customers.


SPS Commerce
Lennox Computer are partnered with SPS Commerce to provide an XML interface connecting distributors and retailers.
XML
XML is the preferred format to process data in an EDI context.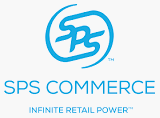 Lennox Computer - 07 3267 7880
info@lennox.com.au
Brisbane, QLD, Australia.